… took place in an intimate spirit as planned. Winter has given us symbolically the first lot of snow, which beautifully creaked underfoot in the first hard frosts.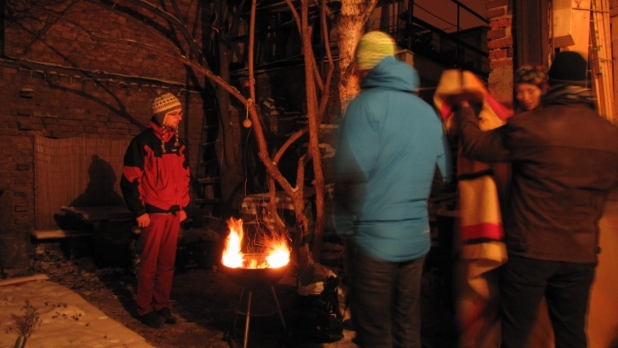 Around seven I started off the grill, which in addition to providing cunning goodies and plenty of heat.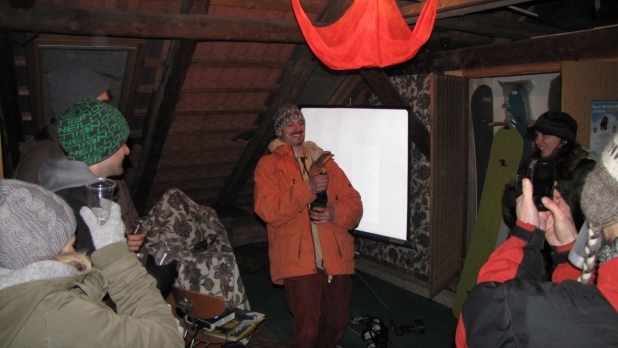 After a slight filling empty stomachs and the first batch of welded wines we went into the attic baptized champagne newish car and shop splitboardovým equipment.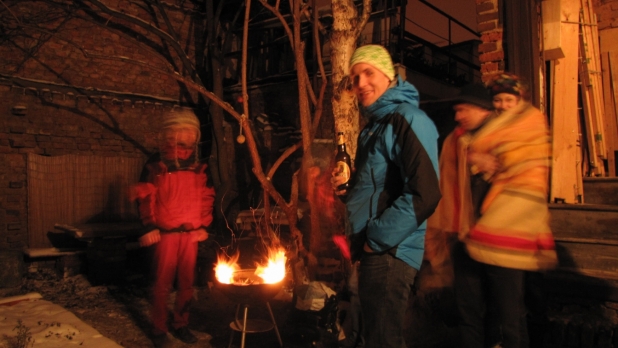 After proper salute to this unique historical event, we again revived the grill.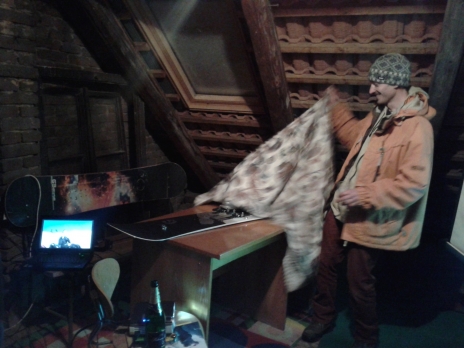 While its heat gained strength in the attic was unveiling the latest gadgets from the workshop of C&S - hard splitboardový setup with a reduction to dynafitové binding. About how to fell the first tests of this system will read soon on climbandsplitboard.cz.
Followed by eating other goodies from the grill, as well as unprecedented highs reserves mulled wine, Kozel and Bernard.
Action to be very Slash-and-burn prelude to future popularity splitboardingu and undying fame C&S …